Last Date:
Location:
700 Block or Morton Street NW (b/w Georgia & Sherman) , Washington, DC 20010
Details:
Join your friends and family in the Park View community as we celebrate each other, wind down the summer, and enjoy food and family fun together!

RSVP for the Park & Morton Block Party where you'll experience live music, free food, a moon bounce for your kids, game trucks, water slides, dancing and more! See details below.

Bring the entire family!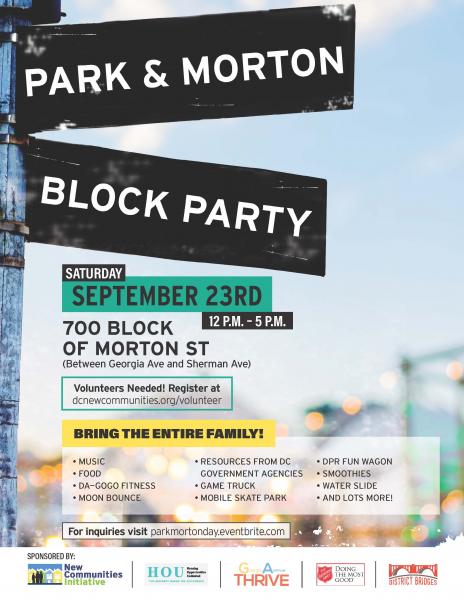 Contact:
New Communities Initiative