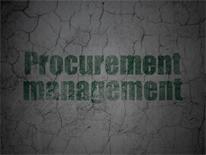 The Office of the Deputy Mayor for Planning and Economic Development offers a number of contracting and procurement opportunities. Select the links below for information on current contracting and procurement solicitations.
REQUEST FOR PROPOSALS (RFP)
Solicitation No.: DCEB-2021-R-0001
Caption: Government of the District of Columbia Disparity Study
Issuance Date: November 16, 2020
Due Date: January 5, 2021 2:00PM EST

On Tuesday, December 1st at 2:00 p.m., DMPED and the DSLBD will host a Disparity Study Public Information Session to provide an overview of what a disparity study is and the objectives of the District's disparity study.
In addition to the public information session, a formal Pre-Proposal Conference for prospective offerors to answer any RFP-specific questions will be held virtually on Friday, December 4th at 3:30 p.m. The conference will provide a structured opportunity for the District to accept technical questions from prospective offerors for the solicitation as well as clarify the contents of the solicitation.
Please use the linked form to register for one or both of these events. Registration deadlines for each event is as follows:
| Event | Event Time | Registration Deadline |
| --- | --- | --- |
| General Information Session | Tuesday, December 1st from 2:00 – 3:00 PM | November 30th, 5:00 PM |
| Pre-Proposal Conference | Friday, December 4th from 3:30 – 4:30 PM | December 3rd, 4:00 PM |
Service Contact:
Office of the Deputy Mayor for Planning and Economic Development
Office Hours:
Monday to Friday 8:30 am to 5:30 pm
Service Location:
GIS Address:
1350 Pennsylvania Avenue, NW