Last Date:
Location:
1300 Pennsylvania Avenue, NW, Washington, DC 20004
Building:
Ronald Reagan Building and International Trade Center
Details:
Deputy Mayor Brian Kenner invites you to DC ECON UNPLUGGED, an event that connects YOU to DC's economic development.
From arts to housing, transportation to environment, come get connected to the services and resources that grow DC's economy!
At this event:
Meet your DC economic development leaders
Ask questions about housing, small business, transportation and more
Enjoy DC music, arts and food
And more program updates to come!
RSVP here: https://dceconunplugged.eventbrite.com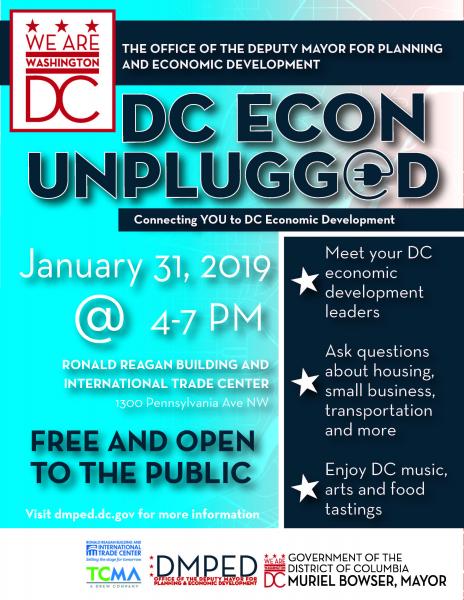 For reasonable accommodation requests, please contact (202) 727-6365 or e-mail [email protected] to make the request no later than five business days before the event.