Moving into Fiscal Year 2019
As we now close out Fiscal Year 2018 and move into Fiscal Year 2019, we want to touch on a few wins since Mayor Bowser took office in 2015.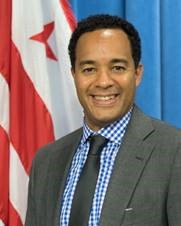 As DC's population climbed to 700,000 residents, our administration created 34,200 private sector jobs, delivered approximately 6,000 affordable housing units with 5,200 more being produced or preserved, collected $1.18 billion more tax revenue than in FY14, have 12.1 million square feet of developments under construction, employed over 10,000 more residents and lowered the unemployment rate by 1.8% points. And we have more work to do!
In fact, we have already been working toward final approvals for Parcel 42 (82 market rate units, 36 affordable units), Crummell School (262 market rate units, 113 affordable units), and 8th & O (59 market rate units, 26 affordable units). And just this month, we introduced Northwest One (20market rate units, 9 affordable units) with a few more projects to come!
We want to thank our residents for attending community meetings and supporting us in our efforts to make the District THE place to live, work, and play!
Regards,
Deputy Mayor Brian T. Kenner
#DMPEDdelivers