Wednesday, December 5, 2018
Closing Out 2018 in the Best City!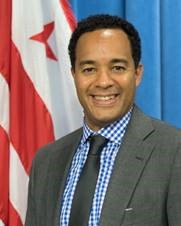 Another year of serving the residents of the District is in the books! Heading into the last month of 2018, we are taking a moment to look back on all that we accomplished this year.
We "topped off" the Ward 8 Entertainment and Sports Arena in January and then cut the ribbon in September; officially opened Engine 22 on Walter Reed's campus in February; we held our Fourth Annual March Madness, where 12 development projects city-wide were introduced including four from DMPED; we highlighted our growing tech and innovation sector at SXSW in Austin; curated a bigger, bolder innoMAYtion; officially opened Audi Field in Buzzard Point; created over 6,000 affordable housing units since 2015; and hosted countless groundbreakings and ribbon cuttings. We are seeing the fruits of our labor, but most importantly, it means we are creating opportunities for DC residents!
We are excited to see what this next month can bring. So far, we invite you to save the date for an event at 555 E Street SW on December 17. And stay tuned for DMPED's 2019 Open House in January – you are not going to want to miss it this year!
We are excited to ring in 2019 with you all and wish you a safe, happy holiday season!
Regards,
Deputy Mayor Brian T. Kenner
#DMPEDdelivers #All8Wards