Next Up: June Housing Bloom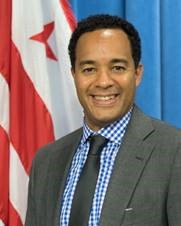 During the month of June, we celebrate housing in the District. "June Housing Bloom," as we call it, recognizes how the District produces and preserves affordable housing, spurs development in underserved communities and ensures that residents of all backgrounds can afford to live and thrive in the city.
We also do this year-round through an initiative called Roots to Roofs. With this initiative, we provide homeownership programs like Open Doors and the Home Purchase Assistance Program and auction off vacant properties to make way for more affordable workforce housing. And we celebrate residents who proudly have put their roots down here for generations – or want to in the future.
We will be working closely with Department of Housing and Community Development (DHCD) and District of Columbia Housing Finance Agency (DCHFA) all month long.
Join us at the 10th anniversary Housing Expo, June 9, at Convention Center 10 AM to 3 PM to access to more than a dozen workshops and over 200 exhibitors—including government agencies, nonprofit community organizations, lenders and realtors. RSVP TODAY!

Regards,
Deputy Mayor Brian T. Kenner
#JuneHousingBloom #DMPEDdelivers