Our #FairShotBudget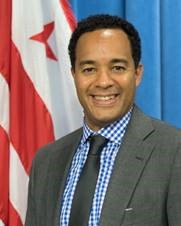 This month, Mayor Muriel Bowser presented her Fiscal Year 2020 (FY2020) Budget and Financial Plan to the Council of the District of Columbia as part of the District's annual budget process. The $15.5 billion budget proposal includes investments in affordable housing, education, families, transportation, public safety, seniors, protecting DC values, and more.
"I pledged, coming into office, that I would spend $100M annually to create and preserve affordable housing in our city - and it paid off to the tune of 7,200 affordable units," said Mayor Bowser. "With this budget, we will capture more from commercial real estate transactions and, therefore, be able to invest more in affordable housing."
The fair shot budget is focused on ensuring all incomes can call DC home! The Housing Production Trust Fund increased to $130M for up to 1,300 new units; $15M was delegated for the Preservation Fund to leverage $45M in private investment to preserve 1000 units of affordable housing; $20M for workforce housing to leverage $180M in private investment to create 1000 units of workforce housing for middle-income households; $5.2M of new property tax relief to low and middle-income renters and homeowners through the Schedule H income tax credit; $26M of new funds for Homeward DC, which will help 260 families, 345 individuals, and 68 youth; and $11M to open 3 new short-term family housing sites, which will create 252 units of short-term family housing.
Thank you to all the residents who participated in the budget engagement forums. We are looking forward to the coming year in the District!
Regards,
Deputy Mayor Brian T. Kenner
#ObviouslyDC #DMPEDdelivers