We Are THE Sports Capital!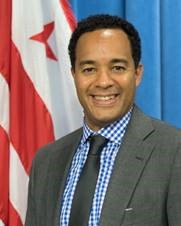 July is a month for sports in the District - the "Sports Capital" is staying true to its title this year. Not only are our sporting teams unifying the community, creating jobs and adding economic value to our city - they are showing up and performing!
We kicked off June with the Washington "#ALLCAPS" Capitals winning the Stanley Cup – the first DC title since 2004...
And right as the World Cup is in full swing, DC United's Audi Field in Buzzard Point is officially opening on July 14th…Audi Field will revitalize an often overlooked, but valuable area of DC; it will support development on both sides of the Anacostia River; and it will spur more than $1 billion in economic activity.
AND the Washington Nationals in Washington, DC are welcoming fans from across the globe for the MLB All-Star game on July 17th at Nationals Park!
People think we are just the nation's capital, but we are also the sports capital! Enjoy this month and Vamos United!
Regards,
Deputy Mayor Brian T. Kenner
#SportsCapital #DMPEDdelivers