Hitting "Reset" in August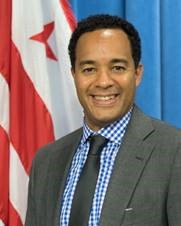 August is a cue to the end of a season. But, for DMPED, August is not the end of a season, but the beginning of one filled with lots of exciting things to look forward to in the District of Columbia.
In particular, September to us means "202Creates"– a month-long celebration of the District's creative economy. During 202Creates, we're excited to support thousands of events across the city -- in concert with our public and private partners -- that will showcase the District's creativity.
The arts and culture industry currently supports over 39,000 full-time equivalent jobs, $1.23 billion in resident household income, and $193 million in tax revenues to the local government. I invite you to join us for 202Creates by checking the 2018 calendar of events here.
Later in September, we will be cutting a ribbon on the Entertainment and Sports Arena (ESA) on St Elizabeths Campus! Mayor Muriel Bowser, Events DC, and Monumental Sports & Entertainment are committed to promoting transformative community development in Washington D.C. by the construction of a new ESA. The ESA will be an innovative and unique venue that will provide a much-needed boost to on-going redevelopment in Ward 8, spur greater economic opportunities for residents, and help create more pathways to the middle class. We are excited to show our residents what we've been working on!
I could go on and on previewing what is coming this fall, but for now, you will have to just stay tuned and make plans to join us along the way.
Regards,
Deputy Mayor Brian T. Kenner
#202Creates #DMPEDdelivers