Wednesday, January 16, 2019
Hello, 2019!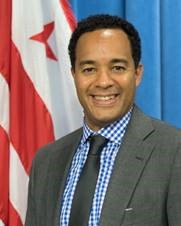 As we close out 2018, I'm excited to announce that we will again start the year with you – our District residents and stakeholders – at our third annual Economic Development Cluxster Open House titled "DC ECON UNPLUGGED" on Jan. 31!
These last two years, I hosted our open houses featuring all the agencies of the DMPED cluster in the District of Columbia. And you all came out – in big numbers! We know this is the best opportunity to hear from YOU and for you to have us all in one place. This year, we are working on delivering an even better experience for you with more opportunities for engagement, interaction and learning – and new this year – awesome entertainment.
As I often tell my staff: "Public service is a privilege," but we can't do the work without your input. Please make plans to drop by and see us Jan. 31 anytime between 4-7 p.m. at the Ronald Reagan Building's Atrium Hall. Be on the lookout for more information coming soon!
We are also excited to announce that on January 3rd, we broke ground on the new South Capitol Apartments and Retail Space featuring a new Good Food Market in Ward 8. The 225,000 square-foot development, partially funded by Mayor Bowser's Neighborhood Prosperity Fund, includes 195 units of affordable housing and 5,500 square-feet of community commercial space and will be complete in late 2019.
We can't thank you enough for being engaged in our economic development work for the District of Columbia. I hope to see you at the Open House on Jan. 31!
Regards,
Deputy Mayor Brian T. Kenner
#DMPEDdelivers #All8Wards