Last Date:
Location:
1213 U Street, N.W. , Washington D.C. 20009
Details:
Join Us as Mayor Bowser Welcomes Visitors Back to Experience DC!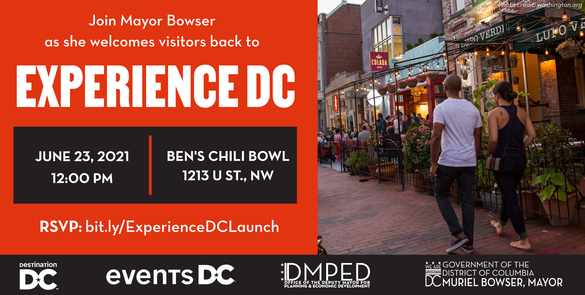 About this event
This Wednesday, June 23rd at 12:00pm, Mayor Bowser will welcome visitors back to Experience DC. Please confirm that you can attend.
ASL and real-time captioning will be provided. The event can be streamed live on Channel 16, Twitter, and the Mayor's Live Event Page. You can view the presentation at any of these locations during the call.
Sincerely,
Mayor Muriel Bowser