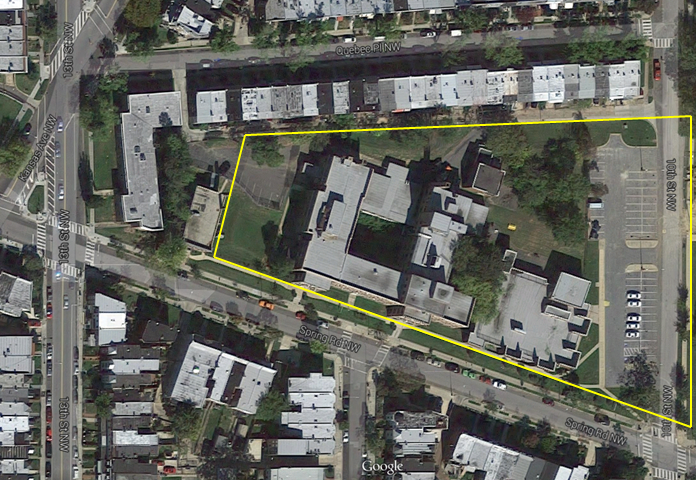 1125 Spring Road NW is an approximately 3.3 acre parcel located in the Petworth neighborhood. The site includes a vacant, 85,000 square foot community health center formerly known as the Hebrew Home for the Aged, a fire-proofed utility building at the rear of the Hebrew Home, the approximately 5,000 square foot former Paul Robeson School located towards the eastern edge of the property at 3700 10th Street, NW, a parking lot, and the adjacent portion of 10th Street, NW. The property is located blocks from both Georgia Avenue and 14th Street, and is a few blocks southwest of the Georgia Avenue-Petworth Metro stop.
A Request for Proposals for 1125 Spring Road NW was issued on June 30, 2016. The submission deadline for proposals was October 14, 2016.
More information regarding the OurRFP process and current status of the project can be found here:
Please check this web page periodically for additional information.