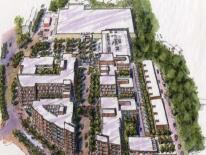 Washington Business Journal by Michael Neibauer
Wal-Mart Stores Inc. has agreed to pay the District $1.3 million for abruptly bailing on its planned store at Skyland Town Center more than two years ago, the Office of the D.C. Attorney General announced Thursday.
The Bentonville, Arkansas-based retailer pulled its plans for two stores on the same day, one at Skyland and the other, also in Ward 7, at East Capitol Street and 58th Street SE. The settlement agreement only covers Skyland, and it ends any potential litigation that could have evolved from the Jan. 15, 2016 decision.
"Walmart denies that it engaged in any wrongdoing related to its termination of the Skyland Ground Lease," the settlement agreement reads. "Walmart asserts that its decision to not build and operate a store at Skyland was based purely on economic factors and unfavorable business conditions."
Still, there was a ground lease, signed on Dec. 19, 2014, between Walmart (NYSE: WMT) and Rappaport, the lead Skyland developer. While it was unclear whether D.C. could successfully sue Walmart for pulling out, perhaps for breach of contract, the settlement closes that possibility and puts the issue behind all parties.
"While Walmart's decision to withdraw from its commitment to the District was extremely disappointing, this settlement represents the District and Walmart's good faith judgment that it was preferable to resolve this matter without a protracted and costly lawsuit," D.C. Attorney General Karl Racine said in a statement.
Walmart currently operates three D.C. stores — Fort Totten, 5929 Georgia Ave. NW and at the corner of New Jersey Avenue and H Street NW.
Randy Hargrove, Walmart spokesman, said Thursday the company does believe its decision not to open at Skyland was appropriate, that the project faced faced several delays and economic conditions caught up to it. In the meantime, he said, the stores it did open have created 1,100 associate jobs and 600 construction jobs and created about $15 million in new tax revenue for the District.
appaport and Skyland partner WC Smith, meanwhile, are proceeding with Skyland's construction. They're starting with what was to be the second phase — anchored by a CVS and multifamily — and are working to backfill what was to be the Walmart piece.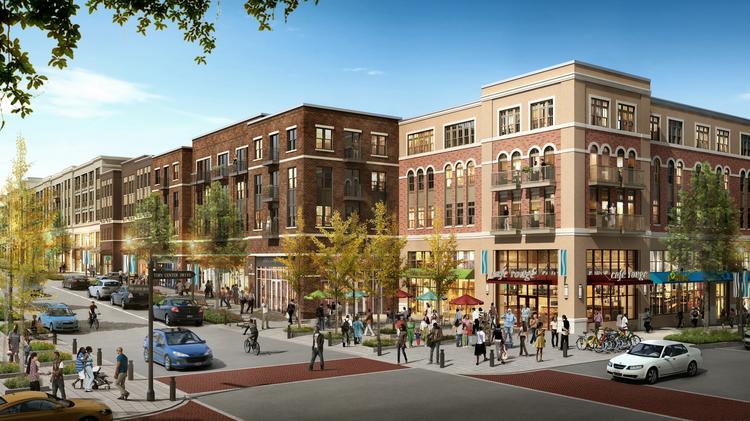 The case of the other Ward 7 store, at A&R Development's Capitol Gateway Marketplace, is different from Skyland, as the developer had already turned the site over to the retailer and Walmart was responsible for rent there. As the WBJ reported in October 2016, Walmart recruited KLNB brokers to find replacement tenants and share in the financial obligation for what was to be a 135,000-square-foot store.
https://www.bizjournals.com/washington/news/2018/03/29/walmart-agrees-to-pay-d-c-1-3m-for-bailing-on.html