Wednesday, April 12, 2017
WTOP by Rachel Nania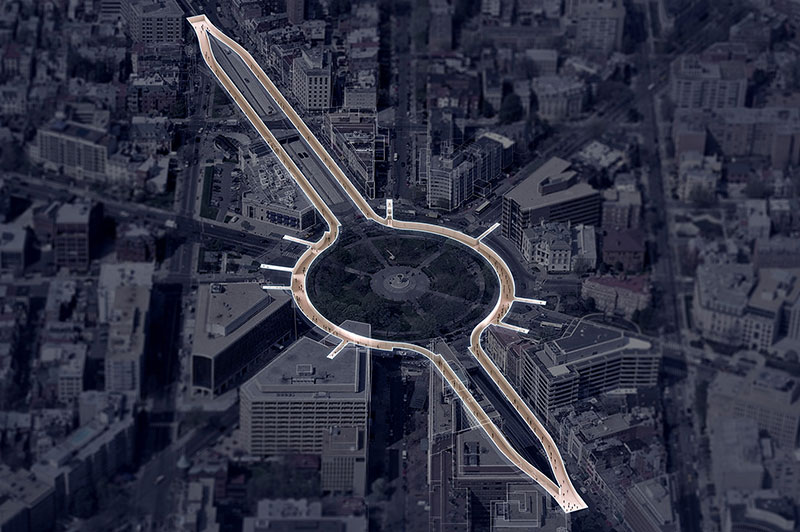 WASHINGTON — Twenty feet below the intersection of Massachusetts Avenue and Dupont Circle, David Ross and Kristopher Johnson-Hoyle are running through logistics for Saturday night's fashion show in D.C.'s Dupont Underground.
"The models will emerge from here," said Ross, pulling open a set of double doors in the dimly lit tunnel. "The runway will follow the tracks."
For the last three years, Ross and his colleagues at Dupont Underground have been transforming the 75,000-square-foot subterranean space, once home to D.C.'s streetcar system, into a cultural hub.
The 501(c)(3) organizes concerts, art installations, tours and pop-up retail — and on Saturday, April 15, it's hosting an underground fashion show.
"The physical space itself, I think, is so conducive to a high-fashion runway show. There's a little bit of yin and yang here," said Kristopher Johnson-Hoyle, marketing chairman for D.C.'s Commission on Fashion Arts and Events (CFAE).
In the empty tunnels that echo, dust and dirt cover the concrete ground, and graffiti decorates the walls.
"And we're going to fill it with beautiful clothes," Johnson-Hoyle added.
The goal behind Saturday's event — a partnership between Dupont Underground, CFAE and National Cherry Blossom Festival — is to highlight D.C.'s present and growing fashion industry.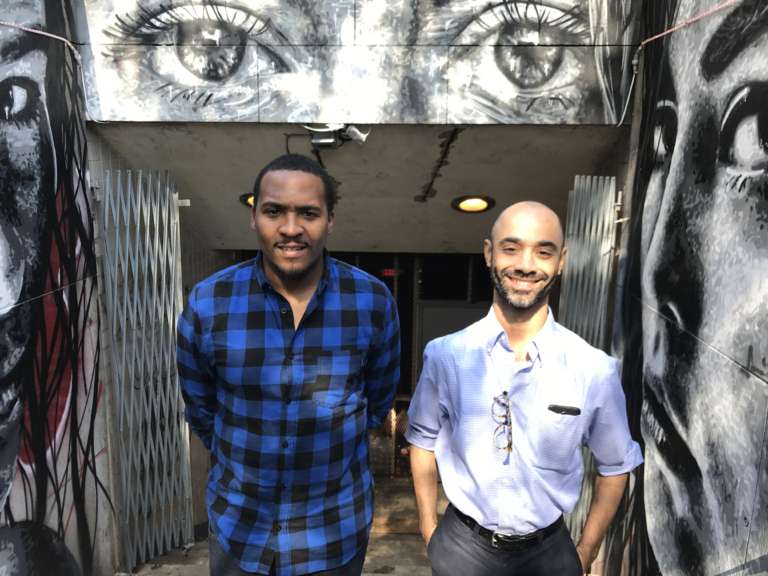 David Ross and Kristopher Johnson-Hoyle stand in front of the entrance to the Dupont Underground. (WTOP/Rachel Nania)
"We are an emerging market for fashion. Between 2012 and 2015, the fashion industry, as a whole, has created 2,400 jobs here in Washington, D.C.," Johnson-Hoyle said.
And he only expects that number to increase as D.C.'s creative entrepreneurial community continues to grow.
The underground program, appropriately titled "Underneath It All: An Underground Fashion Showcase," will feature five rising D.C. designers, each of whom will debut 10 looks. However, Ross and Johnson-Hoyle say audience members can expect more than just clothes. With music and the dramatic setting, they promise it will be "a night of entertainment."
"We're going to really start changing the way in which people see fashion here in the city," Johnson-Hoyle said.
The "Underneath It All" fashion show is open to the public. Admission is $40 for general seating and $100 for front row. Tickets can be purchased online.
http://wtop.com/life-style/2017/04/high-fashion-goes-underground-at-dupont-underground-fashion-show/