Washington Business Journal by Karen Goff
Qatari firms have been a large investor in District development in the recent past. A group of D.C. officials and business people want to ensure Middle East-based money comes to D.C. projects in the future.
A delegation of D.C. government and private business representatives will head to the Middle East this weekend as part of an economic and business development mission. The group will have 20 meetings in five days with investment sovereign wealth funds in Qatar and the United Arab Emirates to get foreign investors interested in D.C. projects, said D.C. Councilman Jack Evans, D-Ward 2.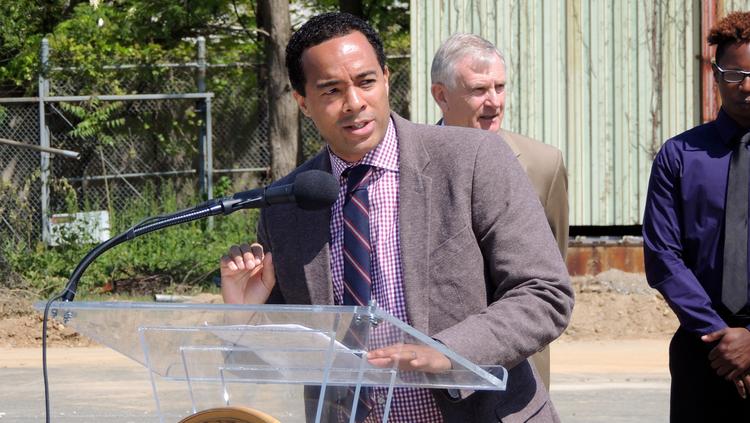 "The government of Qatar invested in CityCenterDC at a time when we couldn't get money," Evans told me. "We want to encourage them to continue to invest in the city, in projects like RFK Stadium, St. Elizabeths and McMillan."
Joining Evans on the trip: Deputy Mayor of Planning and Economic Development Brian Kenner; City Administrator Rashad Young; Senior Advisor Beverly Perry; Director of Business Development Karina Woods; and International Business Manager Gizachew Andargeh.
Private business representatives include former D.C. Mayor Tony Williams (Federal City Council); Tonya Vidal Kinlow (Children's National Medical Center) and Vincent Orange (D.C. Chamber of Commerce). A representative from Major League Soccer's D.C. United was scheduled to attend the trip, but canceled because of a scheduling conflict.
Evans said Bill Alsup of Hines Interests, the developer of CityCenterDC, will also make the trip. Qatari Diar Real Estate Co. invested $700 million in CityCenterDC in 2011. One of the scheduled meetings is with Qatari Diar, DMPED said. Among the others: The Dubai Ministry of Economy and the Qatari Investment Authority. The ground will also tour startup incubator 1776's Dubai campus.
The trip will cost DMPED $25,000, a department spokesman said. Evans' trip costs will come from the council budget, and the private businesses will pay their own way.
Victor Hoskins, D.C's previous deputy mayor for planning and economic development, said in 2014 that future investments in the "range of a third of a billion" could be coming from Qatar to the District.
Several Qatari firms have also made investments in D.C. hotels. Among them: Al Rayyan Tourism Investment Co., based in Doha, Qatar, purchased the 182-room St. Regis in 2015; Qatar-based Al Sraiya Holding Group bought the Club Quarters Hotel downtown for $52.4 million in 2016; and Qatari investors Alduwaliya Hospitality bought the Homewood Suites near the Washington Convention Center for $50.4 million earlier this year.
Mayor Muriel Bowser, who went on a similar mission to China in 2015, will not be making the trip. A DMPED spokesman said the meetings could set the groundwork for more specific meetings in the future. In 2016, Bowser, Maryland Gov. Larry Hogan and Virginia Gov. Terry McAuliffe planned a joint trade mission to Canada, but it was canceled for scheduling reasons.
http://www.bizjournals.com/washington/news/2017/04/21/d-c-officials-will-meet-with-middle-east-investors.html?ana=e_wash_brk&s=newsletter&ed=2017-04-24&u=iwiEv47oBIqiyqQDXcPElcFKjr4&t=1493050275&j=78014091#i1