In3's Grand Opening 'Week of Welcome', brings together entrepreneurs, educators, government leaders and innovators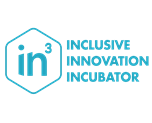 CONTACTS:
Joaquin McPeek (DMPED) – 202.727.6698; [email protected]
Xina Eiland (In3) – 703.785.4358; [email protected]
Anthony Owens (Howard University) – 202.870-9208; [email protected]
(WASHINGTON, D.C.) April 20, 2017— In partnership with Washington, D.C.'s Mayor Muriel Bowser and Howard University, Inclusive Innovation Incubator (In3), the nation's first affordable co-working incubator focused on diversity and inclusion, announced today its grand opening as part of their 'Week of Welcome'. Located on the edge of Howard University's campus, it will support entrepreneurs and businesses from underrepresented communities that provide products and services benefitting underserved communities.
"As we set out to make Washington, D.C. the capital of inclusive innovation, we are thrilled to witness In3 come to life," said Mayor Muriel Bowser. "This initiative supports my Administration's vision to make D.C. a more diverse and inclusive city as we expand our tech economy in ways that benefit every D.C. resident. To address the lack of diversity in the tech industry and create inclusive prosperity in every Ward, we will continue to identify more opportunities like In3."
Last year, Howard University and Mayor Bowser selected Luma Lab to operate the new DC-based incubator. As the education arm of Clearly Innovative, Luma Lab will manage the hub's programming and offer local entrepreneurs the opportunity to participate in networking events, mentorships, and strategic connections to investors and partners. In3 will also offer membership plans, event space, office hours with industry professionals and private offices.
"Howard University has a longstanding commitment to inclusivity and I am grateful Mayor Bowser and the Mayor's office have supported this vision," said Dr. Wayne A. I. Frederick, Howard University President. "It is my belief that the essence of one's academic pursuit is engagement not isolation, especially as we encourage our students to engage in scholarship and research that is grounded in solving contemporary problems. I am confident that the Inclusive Innovation Incubator will provide a platform for engagement on a plethora of levels."
Following the Mayor's specific goals as outlined in a report called Pathways to Inclusion to make D.C. the number one city for technology inclusion, In3 addresses a critical need for more inclusivity within the District's growing tech sector. The District's partnership with Howard University and In3 will focus on leveraging resources for venture capital firms to support medium to late-stage technology and innovation startups.
"This is a life-long dream come true to see a space created that will specifically serve D.C.'s underrepresented tech entrepreneurs and residents who are working tirelessly, but have not been exposed to the right opportunities to move their businesses forward," said Aaron Saunders, Founder and CEO of In3, Clearly Innovative and Luma Lab. "In3 allows us to close the disparity gap in tech and level the playing field for underrepresented entrepreneurs and businesses."
In3 is located at 2301 Georgia Avenue Northwest, and will open its doors to the public with a week-long celebration of events, workshops, trainings and announcements starting today and continuing through April 23. The Week of Welcome includes an official opening event tonight, April 20 from 5-9 p.m., with Mayor Bowser, the Deputy Mayor's Office for Planning and Economic Development and the Office of the Chief Technology Officer, Black and Latino tech "meetups," youth programming, a pitch competition and many other events and activities to celebrate. In3 will offer free co-working space to the public during the Week of Welcome.
Wingate Hughes Architects, PLLC designed the 8,000-square-foot incubator that has nearly 60 workstations, 11 offices and five classrooms. Corporate sponsors that are providing free Wi-Fi and other technology to the space include CISCO and OCTO.
The mayor's office provided $1 million in grant funding to Howard University to construct the incubator within Howard's Wonder Plaza retail center in the 2300 block of Georgia Avenue.
For more information on the Week of Welcome and In3 visit www.in3dc.com.