Washington Business Journal by Karen Goff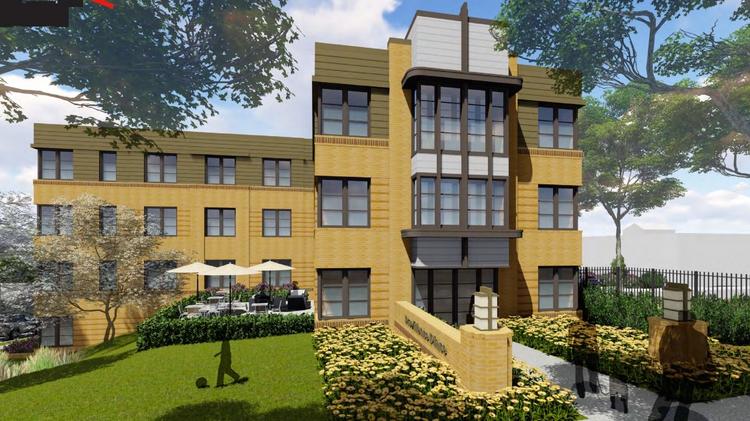 A civil rights organization is teaming with a pair of developers to build new affordable housing in the District's Ward 7 between Deanwood and Lincoln Heights.
Providence Place, as the project is being called, is planned for property owned by the Progressive National Baptist Convention Inc. at 601 50th St. NE. The group, a consortium of African-American Baptist Churches that has its headquarters across the street from the development parcel, is teaming with Atlantic/Pacific Communities, UrbanMatters Development Partners and Torti Gallas Urban on the project.
The development application envisions one 100-unit building with one-, two-, three- and four-bedroom units for residents making 60 percent of the area median income — or $65,520. The property is currently an 18-space parking lot.
The application seeks to rezone to higher-density residential. Of the 100 units, 35 would be replacement units for the nearby Lincoln Heights/Richardson Dwellings properties controlled by the D.C. Housing Authority. The five-story building would have 48 below grade parking spaces. Its exterior will be designed in a style similar to that of the dormitory and chapel buildings on the PNBC campus.
The Office of the D.C. Deputy Mayor for Planning and Economic development plans to release a request for proposals to redevelop the 44-unit Lincoln Heights/Richardson Dwellings later this year.
The Providence Place developers plan public space improvements, including new trees, street lights, crosswalks and bicycle racks.
PNBC was formed in 1961 and has 1.5 million members in the United States, according to the organization. The development parcel is situated at the western edge of the group's campus, across from its Trades Hall/PNBC headquarters building. That building was one of the early classroom/administration buildings for the Nannie Helen Burroughs School, originally known as the National Training School for Woman and Girls and a designated a National Historic Landmark.
http://www.bizjournals.com/washington/news/2017/04/13/baptist-groupplans-100-unit-residential-building.html?utm_source=Editorial+and+Events&utm_campaign=c06530517c-EMAIL_CAMPAIGN_2016_12_20&utm_medium=email&utm_term=0_612a4959fd-c06530517c-402490101#g1