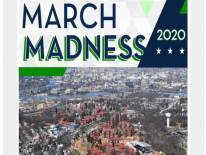 Thank you for your interest in DMPED's Sixth Annual March Madness. We are no longer holding the event planned for March 24. However, we will preview upcoming economic development opportunities via digital release in the coming weeks!
To ensure that you receive the announcements, sign up for DMPED newsletter by using this link.
We look forward to engaging with you soon on upcoming development opportunities.