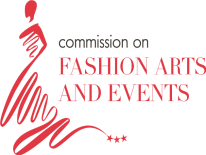 The Office of the Deputy Mayor for Planning and Economic Development supports the DC Arts agency and the Commission on Fashion Arts and Events.
Washingon, DC Commission on Fashion Arts and Events (CFAE) was established in May 2013, to promote the fashion and beauty industry as a viable economic resource in the nation's capital. The Commission provides recommendations and advises the government on initiatives that support the cultivation and growth of the industry. Our vision is to develop a group of fashion and beauty leaders who can support the development of the creative economy and position Washington, DC as a competitive market for the fashion and beauty industry.
Goal:
CFAE will position Washington, DC as an emerging market for the fashion and beauty industry through effective stakeholder engagement, strong partnerships and growing economic vitality.
Objectives:
Engage and educate the fashion community on the benefits, opportunities, and talent in the DC market
Facilitate business growth as a means of growing the larger DC fashion industry
Cultivate government backing for the CFAE mission and vision, and specific initiatives
Enlighten stakeholders on the growing fashion and beauty industry, including professional paths, and the impact it has on the economic and cultural development

Explore the site
Retail Survey
CFAE would like to hear from you regarding your retail business. We are trying to identify challenges for entrepreneurs who operate fashion or beauty retail businesses in DC. The purpose of the survey is to help provide resources and educate small retail business owners on how to grow and sustain their businesses.
DC Independent Retail Database
The Office of Cable Television, Film, Music, and Entertainment is creating a retail database of DC independent retailers in an effort to better understand, support, and map the District of Columbia's independent retail sector. Submit your business today.
Get Involved with CFAE?
Want to help us change DC's emerging fashion and beauty scene? Become a volunteer and let's get started!
Best,
Commission on Fashion Arts & Events