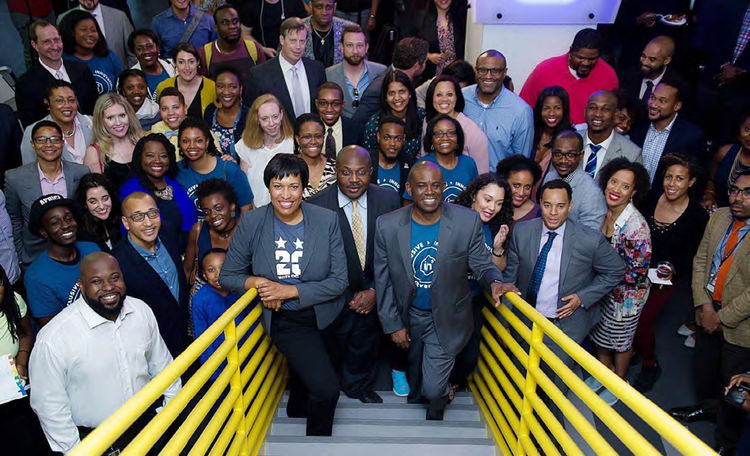 Washington, DC is a world-class city that boasts tremendous assets and opportunities for startups looking to solve the world's challenges in innovative ways. DC is the #3 tech city in America and ranks in the top 5 for startup success. DC is not only one of the best tech ecosystems, it is one of the most inclusive as well. DC is the #1 city for women in tech and is home to one of the most diverse tech-related workforces in the nation. See the Pathways to Inclusion report (2016) for Mayor Bowser's vision to become the nation's premier hub for
technology inclusion.
Technology Incentives
Qualified High Technology Companies (QHTC), a program administered through the Office of Tax & Revenue (OTR), offers one of the most attractive incentive packages for high-tech buinsesses in the country. The incentive reduces the cost of doing business by providing certain credits, exemptions and other benefits for technology businesses.
Creative and Open Spaces Modernization
Quality High Technology Company Interior Renovation Tax Rebate: Certain companies that are Qualified High Technology Companies(QHTCs) in the District can qualify for tax rebates when they renovate or improve their offices. The office can be leased or rented. For more information or to start the application process, email

[email protected]
To see how you can become apart of our story, please contact us at:
Joycelyn James
Portfolio Manager for Technology and Innovation