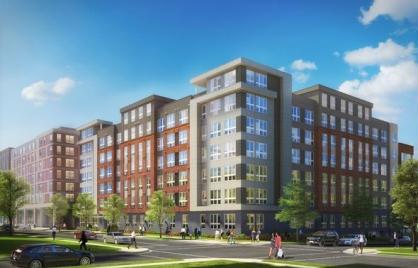 CONTACT:
Chanda Washington [email protected] 202-340-6318
Jessica Carroll [email protected] 202-550-6845

(WASHINGTON, DC) – On Thursday, May 17th, Deputy Mayor for Planning and Economic Development Brian Kenner and CityInterests, LLC will break ground on a 191-unit workforce housing, multi-family apartment building in Ward 7's Parkside community.
Over the last decade, CityInterests have brought to Parkside a 98-unit senior living facility, 100 single family homes, the Unity Health Clinic, the Educare Pre-School Learning Center, the Cesar Chavez Middle and High School, as well as 186 affordable apartment units at the Grove.
WHEN:
Thursday, May 17 at 11:00 a.m.
WHO:
Deputy Mayor Brian T. Kenner
Councilmember Vincent Gray
Alan Novak, CityInterests Partner
Jonathan Novak, CityInterests Partner
Peter Farrell, CityInterests Partner
Justin Lini, ANC 7-D Commissioner
Tom Brown, TNB & Associates Director
WHERE:
Corner of Hayes Street & Kenilworth Terrace NE
800 Kenilworth Terrace, NE
*Closest Metro: Minnesota Avenue Station*
Press interested in attending the event are asked to RSVP to [email protected]