DC's Comeback Plan, released January 9, 2023, focuses on retaining and growing DC's tax base, supporting business vitality, strengthening neighborhoods, and supporting economic mobility of DC residents. The plan includes action to transform Downtown into a lively, mixed-used urban center and introduces a new goal of bringing 15,000 new residents to Downtown by 2028.
The Fiscal Year 2024 Budget includes an updated Housing in Downtown program, which was informed by extensive stakeholder engagement. The details of this program can be found in the slide deck shared below.
Housing in Downtown DMPED June 2023
Area of Eligibility (Map Open Data)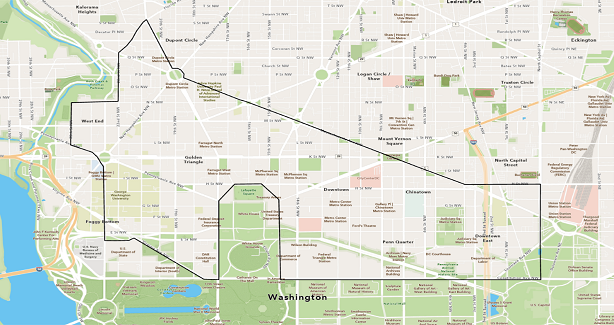 Questions
For questions concerning the Housing in Downtown program, please email Olivia Jovine, DMPED Program Manager, at [email protected].
Additional Resources