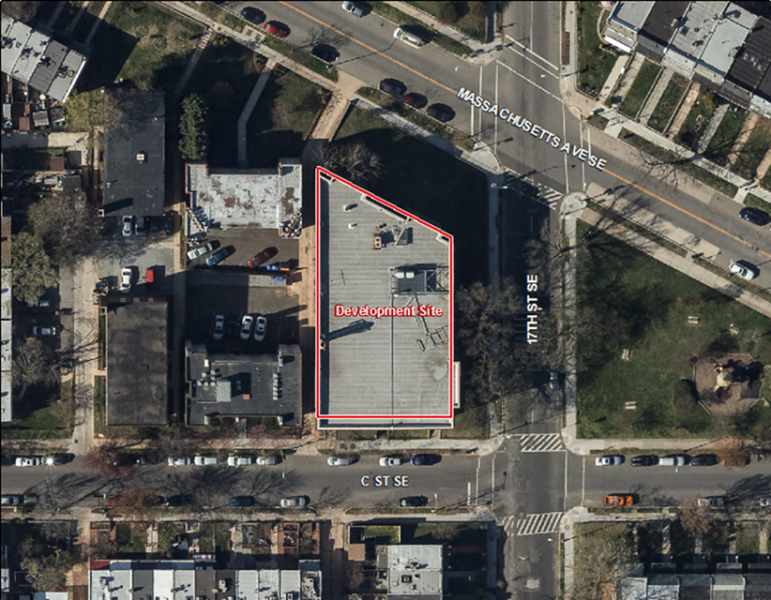 The Government of the District of Columbia, through the Office of the Deputy Mayor for Planning and Economic Development ("DMPED"), is proud to announce that Eastern Branch Boys and Girls Club is an "OurRFP" project, a Mayoral Initiative that incorporates community engagement early in the Request for Proposals (RFP) process. Early engagement with the community will ensure that the public's perspective and priorities are understood in conjunction with the District's goals when crafting and issuing the RFP for this District-owned parcel.
The RFP is a product of "OurRFP" Eastern Branch Boys and Girls Club, located at 261 17th Street SE (Square 1088, Lot 0802) in the Capitol Hill neighborhood. The process is intented to provide transparency throughout the RFP process as well as accountability for delivering public benefits that are committed through the OurRFP Process.


Submission Requirements: Detailed submission guideline and requirements for the development team respondents are outlined in the RFP.
Recent Events:
DMPED held a Pre-Response Information Session and Site Visit on May 18th. The attendance list can be found here.

DMPED held a CBE and Small Business Development Team Facilitation Event on May 11th to facilitate the formation of development teams of D.C. local businesses to respond to the Eastern Branch Boys and Girls Club site RFP. The attendance list can be found here.
DMPED held a Follow-up meeting on February 16th to reconnect with the community on the feedback received through the Workshop and Online Engagement Forum, further refine major community preferences and explain how community input will be incorporated in the RFP.
DMPED received public input through an Online Engagement Forum, which asks questions similar to those discussed at the workshop to ensure that those who could not participate were able to have their ideas heard.
DMPED held a Public Workshop on January 28, 2017 at which DMPED and the Office of Planning staff presented information regarding this new initiative and provided a thorough analysis of the Eastern Branch Boys and Girls Club, neighborhood and market context. DMPED also actively solicited feedback on how to shape the future development of this site from residents and community members in the form of a facilitated break-out group session. See the Public Workshop presentation from the meeting in the related content section below.
Please check this web page periodically for additional information. Please email [email protected] if you have any questions.