Every five years, the District of Columbia updates its economic development strategy. The strategy is a tool for identifying challenges and opportunities, setting goals and priorities, guiding action and investments, and aligning stakeholders to achieve a shared vision. DC's 2023-2027 economic development strategy focuses on retaining and growing DC's tax base, supporting business vitality, strengthening neighborhoods, and supporting economic mobility of DC residents.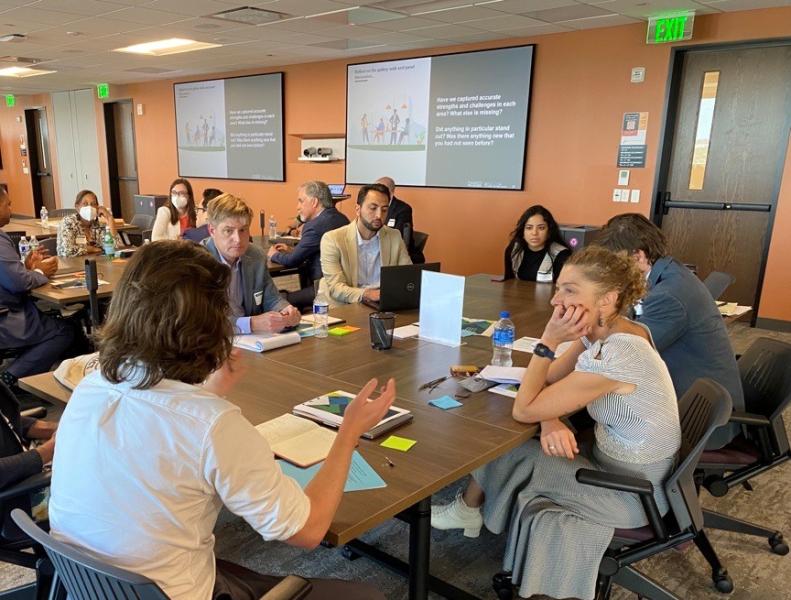 This plan was shaped by input from thousands of stakeholders and analysis of trends and proven practices. The plan lays out bold goals that the District government will strive to achieve over next five years, but DC's economic comeback will require cross-sector collaboration. As you review the full plan, we invite you to share how you can be a part of the comeback. What action can you take, and what can we do together?
DCs Comeback Plan Presentation - January 9, 2023
DC's Comeback Plan: Our 2023-2027 Economic Development Strategy
DC's Comeback Plan: Our 2023-2027 Economic Development Strategy – Executive Summary
For questions about the plan that you would like to share directly with the team, please email at [email protected].

Since DC's last strategy was published (2017), the world has changed dramatically. The COVID-19 pandemic upended how we work and how we live and instigated structural economic changes. While economic uncertainty remains, this strategy provides a guide for the District and its partners to pursue a bold vision for equitable economic growth that benefits all District residents. While this is an economic development strategy, it integrates priorities and insights from existing District plans that are not typically classified as economic development. The plan serves as the District's Comprehensive Economic Development Strategy (CEDS) and will be submitted to the U.S. Economic Development Administration in the Department of Commerce enabling the District, local nonprofits, and universities to pursue certain types of federal funding., such as education and transit.
Thank you to all who have contributed to date. We look forward to working together towards DC's comeback.