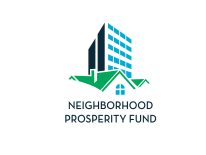 FY2022 NEIGHBORHOOD PROSPERITY FUND
Grant Identification No.: DMPED – FY22-03 NPF
Request for Applications (RFA) Release date: February 25, 2022
Submission Deadline: April 8, 2022 at 4:00PM ET
The Deputy Mayor for Planning and Economic Development (DMPED) invites the submission of proposals for the Neighborhood Prosperity Fund (NPF) pursuant to DC Official Code §2- 1210.71. DMPED will award up to a maximum of $4,000,000.00 million in FY22 to grantees under this program.

Purpose: NPF incentivizes community development, economic growth, and job creation by leveraging local funds to provide financing for projects that attract private investment to distressed communities. Grant funds support architectural and engineering costs, construction costs, tenant improvements, historical preservation building improvements to maintain compliance with applicable laws, development analysis, rent abatement and/or tenant concessions for up to 3 years to stabilize market rent.

REQUEST FOR APPLICATIONS (RFA)
FY2022 Neighborhood Prosperity Fund
RFA ID#: DMPED – FY22-03 NPF
Release Date: Friday, February 25, 2022
Deadline Date: Friday, April 8, 2022 at 4:00PM ET
To be considered for funding, applicants must apply online at the Office of the Deputy Mayor for Planning and Economic Development GrantVantage Online Application Portal.
Online Application
For the application process, applicants will submit proposals using the online grant management system at: GrantVantage - Application Process.
Applications will be submitted online through the GrantVantage system. Applicants will be required to follow a series of steps to submit their application:
1. Create an Applicant Profile
2. Answer applicant questions
3. Complete a Budget Template
Applicants will send technical support questions to GrantVantage at

[email protected]

. Technical assistance will be available during business hours 9:00 am - 6:00 pm EST.
For questions about the grant content, applicants will submit questions to

[email protected]

.

Virtual Information Session is scheduled for Monday, March 18, 2022 at 10:00AM
DMPED is hosting a virtual information session on Monday, March 18 at 10:00 am for businesses interested in applying for the FY22 Neighborhood Prosperity and Locally Made Manufacturing funding opportunities. Register here.
Point of Contact - for grant applications
DMPED Grants Team
Phone: (202) 727-6365
Email: [email protected]
​