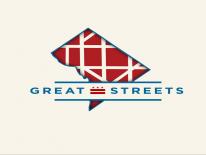 The purpose of the H Street, NE Small Business Capital Improvement Grants is to support existing small businesses, attract new businesses, increase the District's tax base, and create new job opportunities for District residents, and transform the H Street NE commercial corridor into a thriving and inviting neighborhood center.
NOFA Release Date: August 29, 2014
Request for Applications - FY15
RFA Release Date: Tuesday, September 9, 2014.
To Apply for the grant visit the Great Streets website at www.greatstreets.dc.gov.
All grant applications must be submitted online.
Service Contact:
Office of the Deputy Mayor for Planning and Economic Development
Office Hours:
Monday to Friday 8:30 am to 5:30 pm
Service Location:
GIS Address:
1350 Pennsylvania Avenue, NW