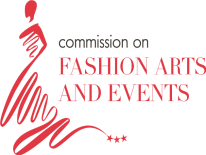 The Commissioners of The Commission on Fashion Arts and Events are here to serve the fashion and beauty industry in DC. Reach out to us to inquire about resources and programming, or to share innovative strategies that will progress the fashion landscape in the nation's capital.

Kristopher Johnson-Hoyle
Chair
Marketing Committee, Chair
Chairman and Commissioner Johnson-Hoyle, has worked extensively throughout the fashion industry for over a decade as a graphic designer, editor and stylist with Raine Magazine, Cool America Magazine and Washington Business Journal.

Lanaysha Jackson, "L"
Retail Liaison Committee, Co-Chair
Commissioner Jackson is a 17 year luxury product, designer brands professional with an array of fashion industry experience most notably Wardrobe Styling and Tom Ford brand product management.

Jason Anthony
Events Committee, Chair
Commissioner Jason Anthony is a DC native from Ward 7. Jason has worked as a media producer, in television and radio for the last 10 years. While developing projects in fashion and stage events, Jason has become a branding and engagement expert. This while working actively with brands such as Prada and Rolls Royce motor cars. Mr. Anthony hopes to organize initiatives that will grow the fashion and beauty retail sector of the city's commercial economy. When not in service to his Commission and the Mayor's office, Jason can be found volunteering and feeding the homeless at the Georgetown ministries center.

Mariessa Terrell
Retail Liaison Committee, Co-Chair
Terrell is a fashion attorney, Howard University School of Law trademark professor, and producer of "Simone Butterfly Fashion Investigator", an episodic TV show profiling DC creatives and educating them on ways to protect their creativity using intellectual property law.

Deidre Jeffries
Fundraising Committee, Chair
Commissioner Jefferies is an award-winning luxury womenswear designer and owner of ESPION Atelier, with a diverse creative background in design, branding, partnerships, entrepreneurship, economic development and expert public speaking.

Brandon Andrews
External Affairs Committee Chair, Commissioner
Commissioner Andrews is a fashion model, former Capitol Hill staffer, and entrepreneur. He provides strategic council on communications, policy, and partnerships; helping entrepreneurs in the creative economy navigate local, state and federal government. Working at the intersection of entertainment and policy, he engages and advises thousands of entrepreneurs through casting for ABC's Shark Tank.

Jackie Rodgers-Hart
Workforce Development, Chair
Commissioner Rodgers-Hart has over 40 years of experience as a designer, educator, retail management, buying, and merchandising in the fashion industry, as well as a serial entrepreneur. She is the founder of SiNGA, Inc., a non-profit organization, focused on encouraging students in apparel, textile and entrepreneurial approach. She currently looks forward to mentoring, consulting and continuing to empower aspiring leaders in the fashion and beauty industry.

LeGreg Harrison
Commissioner
Commissioner Harrison is an American Marketing Executive most known for his professional contributions during his tenure at Apple Bottoms, Live Mechanics, Nuvo and as the Co-Founder and Chief Executive Officer of The Board Administration alongside Warner Bros Records Recording Artist/DC Native Wale Folarin. His latest business ventures include The Museum DC Fashion/Art Gallery, Flee Market Gallery & Recording Label, Legacy Established. LeGreg was honored as 1 of 100 Black Enterprises Be Modern Men in 2016. He was also featured as one of the top industry life-stylist for Washington DC in the Complex Magazine series/documentary called "Run The Underground." LeGreg is currently running his DC based Marketing firm, Organic Goodz and consulting for brands such as Under Armour, Warner Bros Records and several Professional Athletes.