Last Date:
Location:
1100 Oak Street, SE, Washington, DC 20032
Building:
Entertainment and Sports Arena
Details: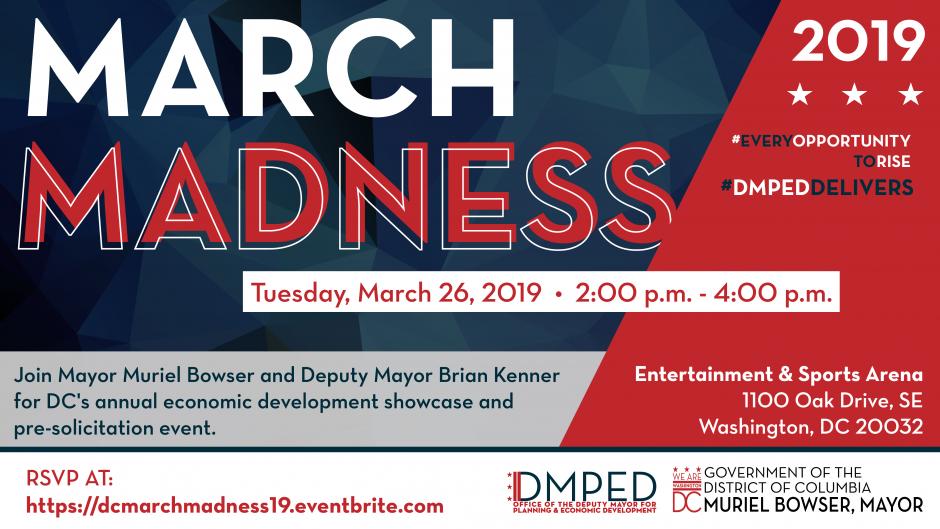 Mayor Muriel Bowser and Deputy Mayor Brian Kenner invite you to attend the Fifth Annual March Madness on March 26 for a special preview of projects soon to be available to the District's development community.
At the event, attendees will learn about upcoming solicitation opportunities and have the opportunity to network among the public and private sector DC development community.
Organizations in the following areas should consider attending:
Real estate development teams
Design & engineering consultants
Architectural firms
Housing
General contractors
Subcontractors
Equity providers
Lenders
Capital sources
Small businesses
Entreprenuers
Investors
We look forward to seeing you there for another great DMPED March Madness!