Workforce Intermediary Pilot Program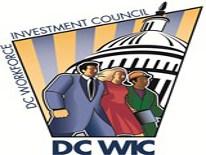 In 2012, the DC Council and Mayor Vincent C. Gray approved $1.6 million in funding to support the implementation of a new "workforce intermediary" pilot project that will be administered through the DC Workforce Investment Council (WIC). Building off of nationally-recognized best practices and the recommendations of a specially appointed Workforce Intermediary Task Force, the initiative is bringing together multiple stakeholders connected to two target industries - hospitality and construction - to develop and implement training and placement strategies that help employers in these key sectors fill immediate and long-term skill needs.
The Workforce Intermediary will build upon existing workforce and education programs to promote a shared understanding of industries' workforce needs, advance training that meets those needs, coordinate services for job-seekers; and help employers find qualified job candidates.
Hospitality Sector Strategy
The WIC has focused initial efforts on the design of job placement and training strategies targeting the hospitality industry, which will serve both jobseekers and businesses. Based on conversations with employers and training providers and an analysis of labor market data, the WIC has decided to implement this component of the workforce intermediary strategy in two distinct phases – a job placement phase and a training phase.
The WIC awarded a grant to fund a Job Placement Partner that is responsible for screening and assessing DC residents for immediate job opportunities in the hospitality industry. The grantee began operations in December 2013, and will work closely with participating employers to identify minimum employment standards and provide job development services to ensure that candidate referrals are carefully matched to the needs of specific businesses
The WIC posted a Request for Applications (RFA) for up to three eligible organizations, or consortia of such organizations, to provide occupational job training and related services leading to direct employment in the hospitality industry for eligible District residents on November 8, 2013. The District contemplates grant awards under three program models: Hotel Occupations Training, Culinary Arts Occupations Training, and Restaurant Service Occupations Training. This RFA closed on December 11, 2013, and the WIC anticipates announcing grant award decisions in January 2014.

Construction Sector Strategy
The WIC is working with various stakeholders to design and implement a strategy targeting the construction industry.
Request for Applications (RFA) for Workforce Intermediary Services
The WIC anticipates awarding several grants for various workforce intermediary-related services in both the hospitality and construction industries.
The following RFAs are currently active:
There are currently no active RFAs for this program.
The following RFAs are no longer active and/or have already been awarded: